2009 Tung Wah Charity Auction Event Pictures
By: fumanku (registered)
Tuesday, March 10th, 2009
Back in the states from a weeklong trip to HK, including the charity auction on Friday night.
A few quick comments before the pictures.
1. Dial is a very similar (if not same) blue to the 5070P.
2. Papers mention "UNIQUE PIECE"
3. Production piece this year will come with a black dial.
4. Caseback engraving- well...ummm......=)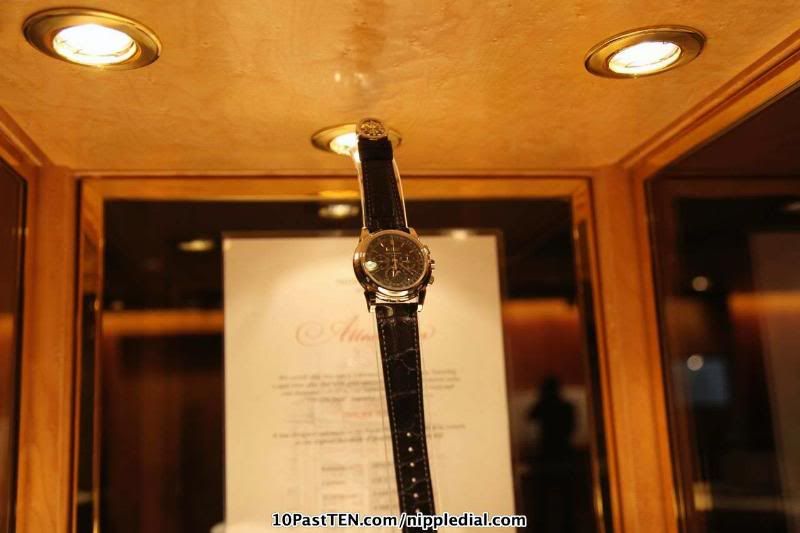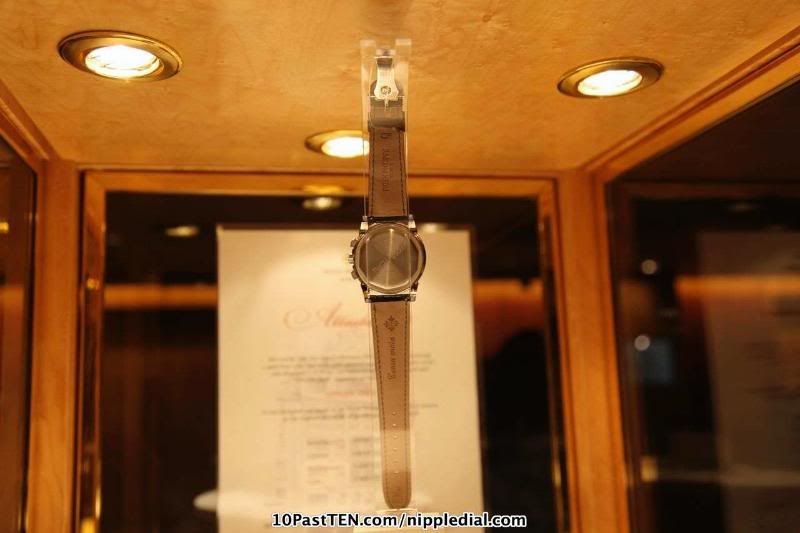 The star of the show!!
Chairman Patrick Ma delivers the introduction speech.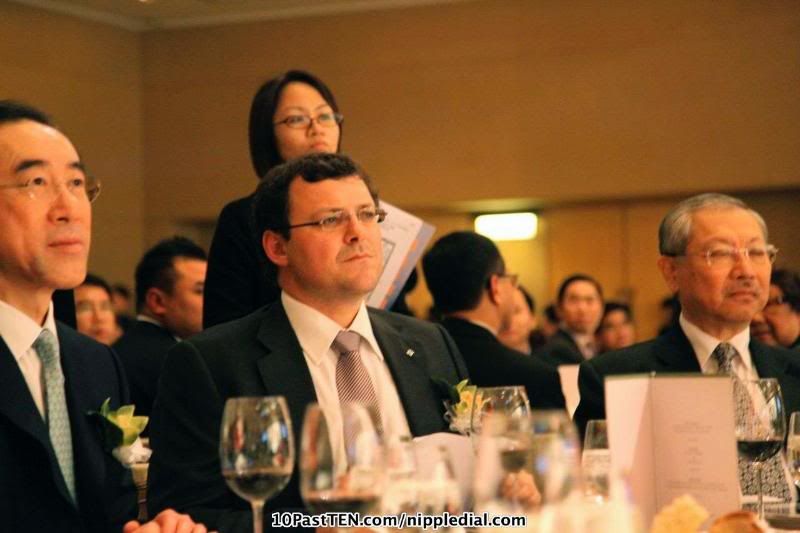 Special guests Chief Secretary Henry Tang and Theirry Stern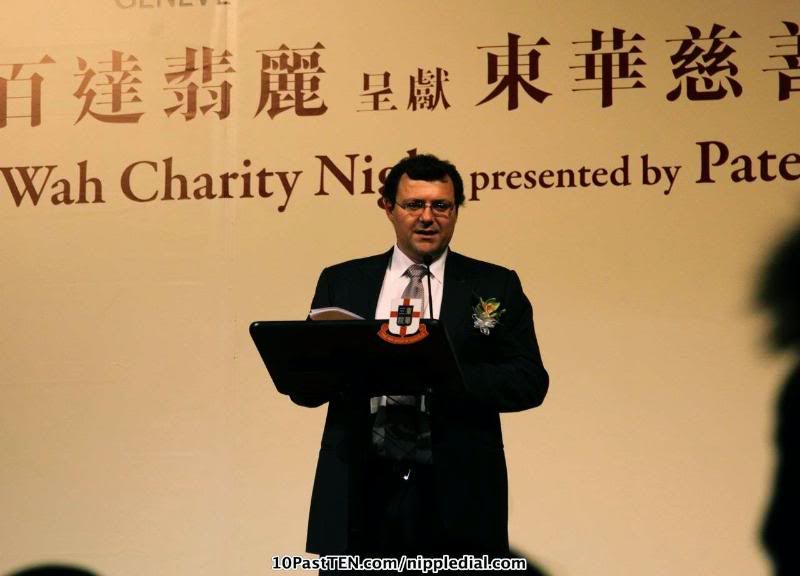 Mr. Stern's speech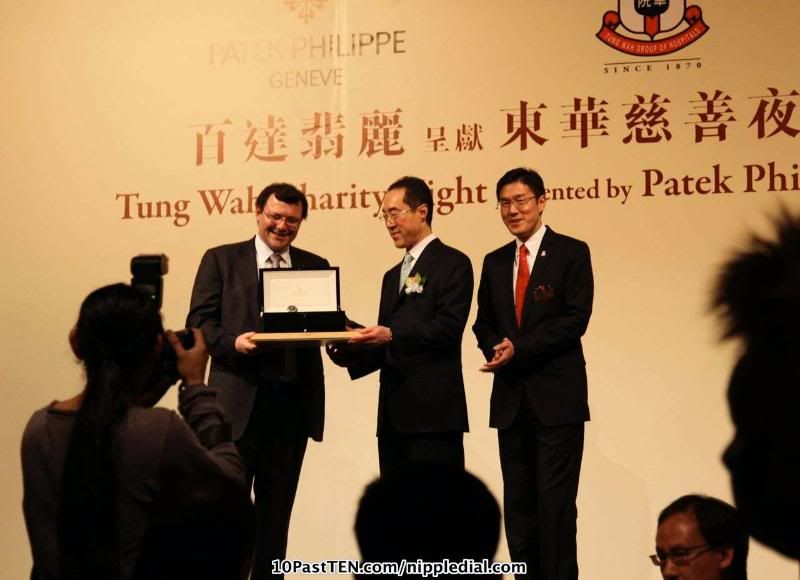 Presentation of the 5970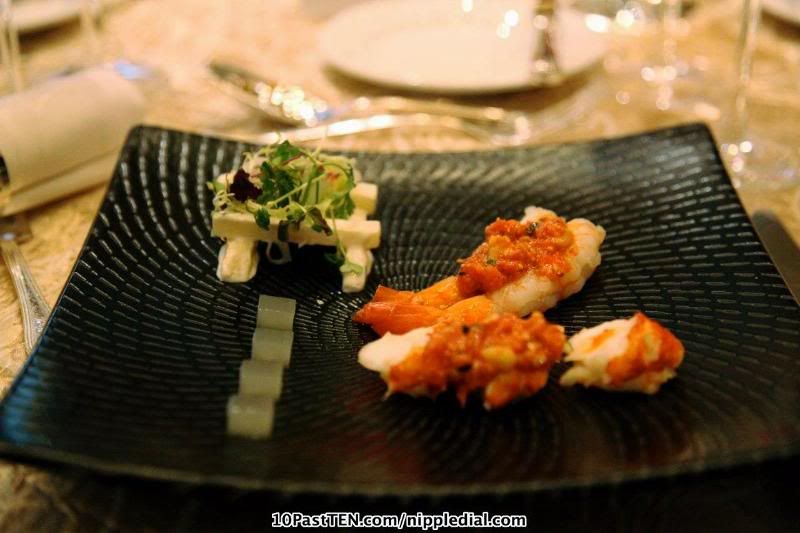 First Course- Lobster and prawn salad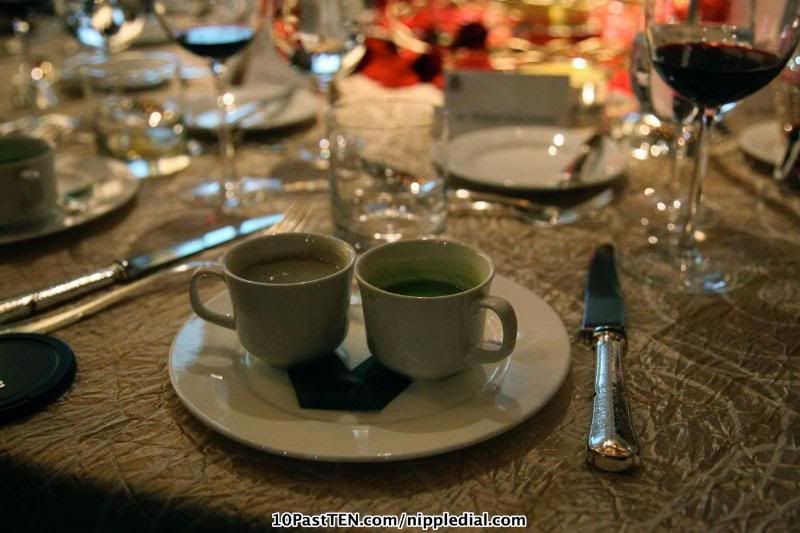 Second Course- Duo of mushroom and asparagus bisque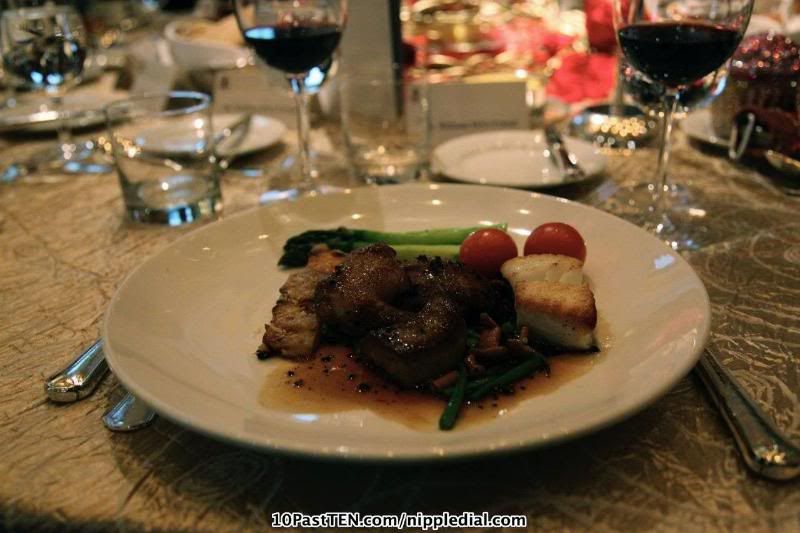 Main Course- Foie gras and squab with roasted cod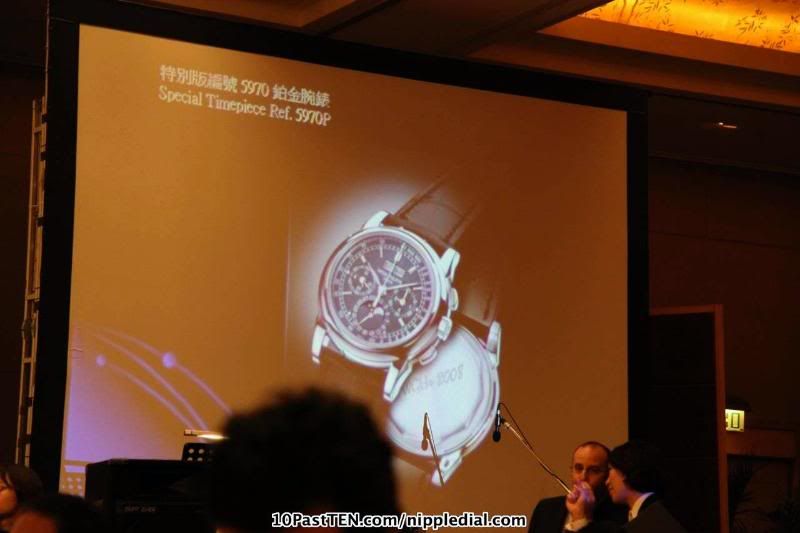 Auction is about to begin!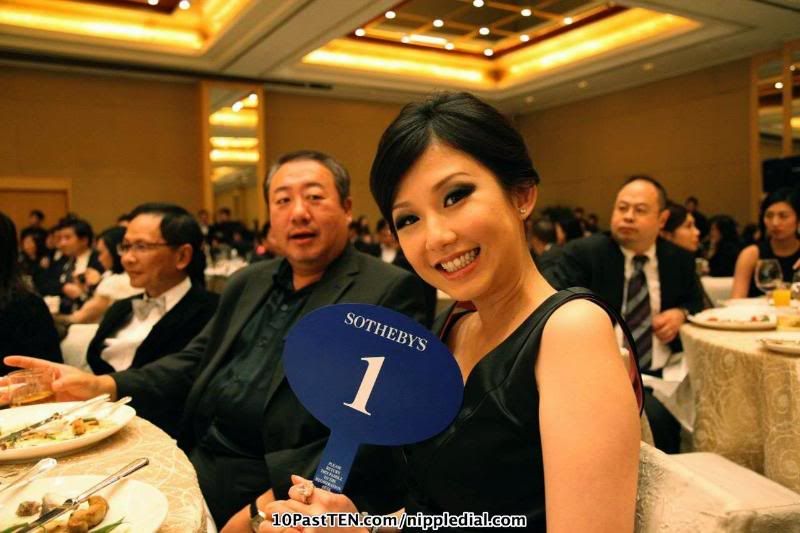 Everyone is ready to bid!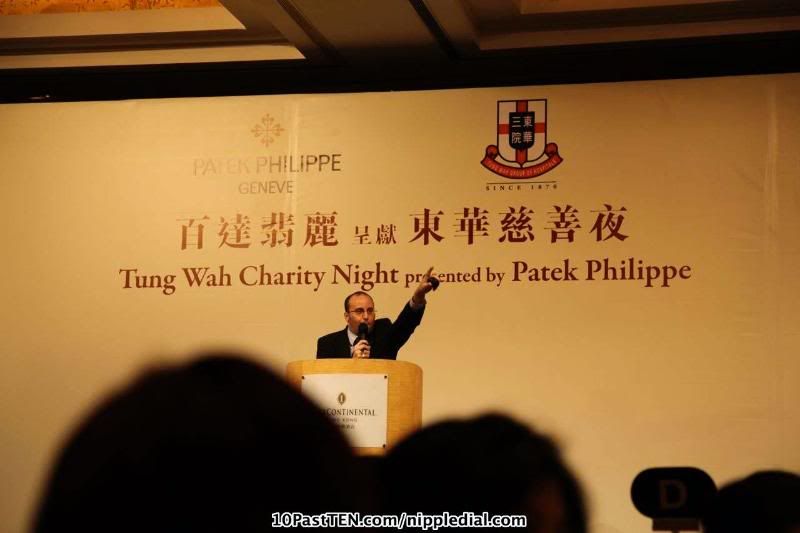 And we're off!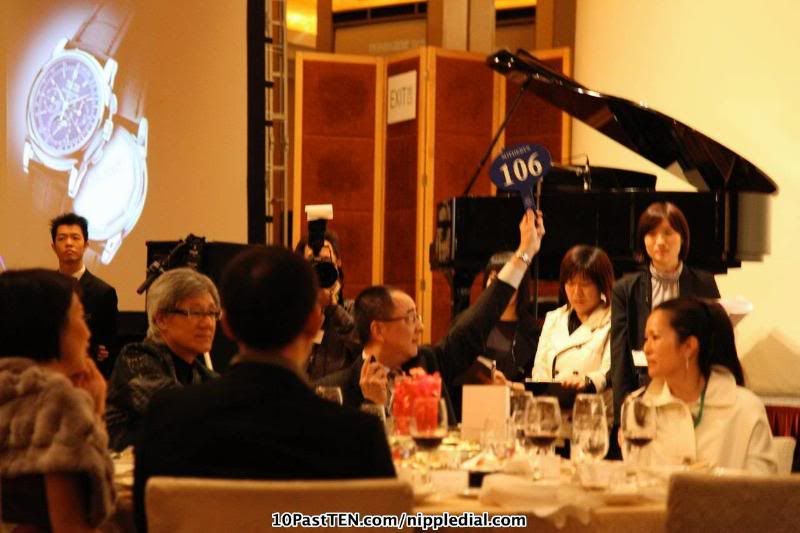 At this point it is at 6,800,000 HKD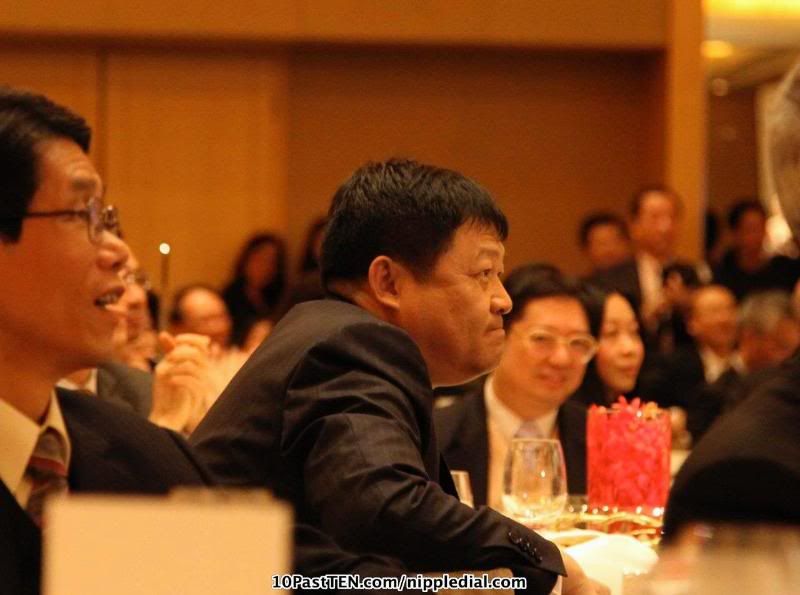 "Hmm...should I go for it??"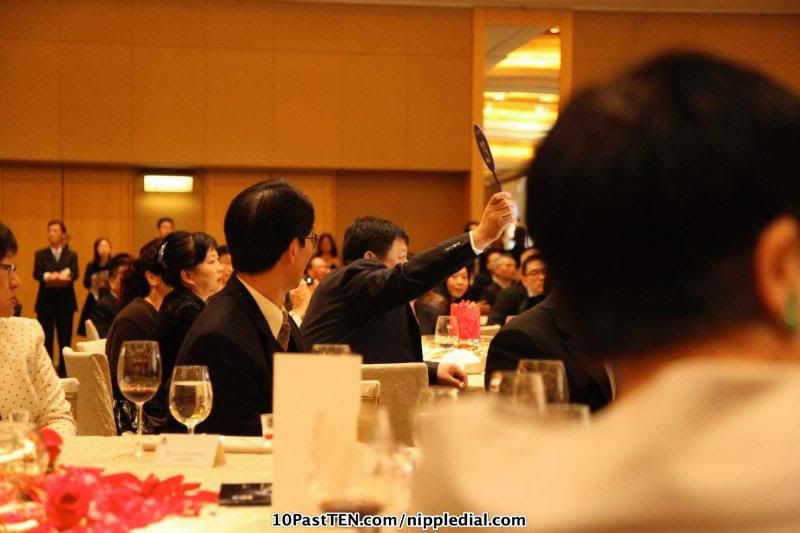 The final and winning bid!!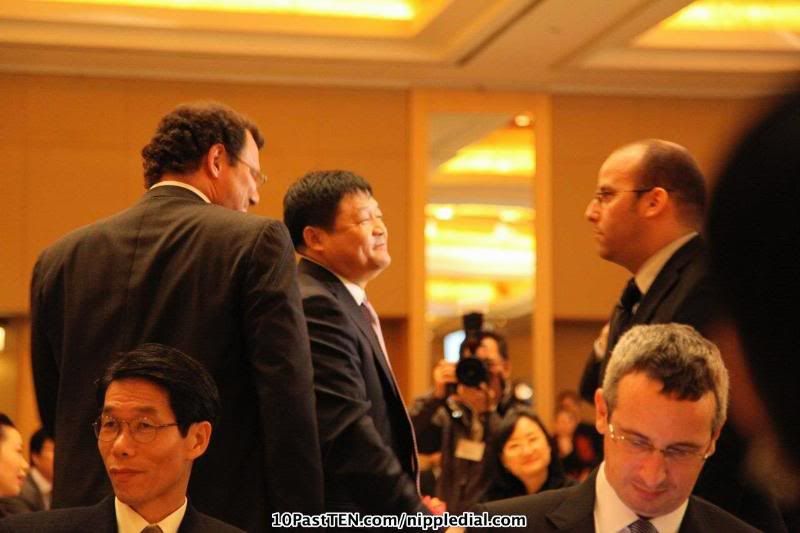 Congrats to the winning bidder!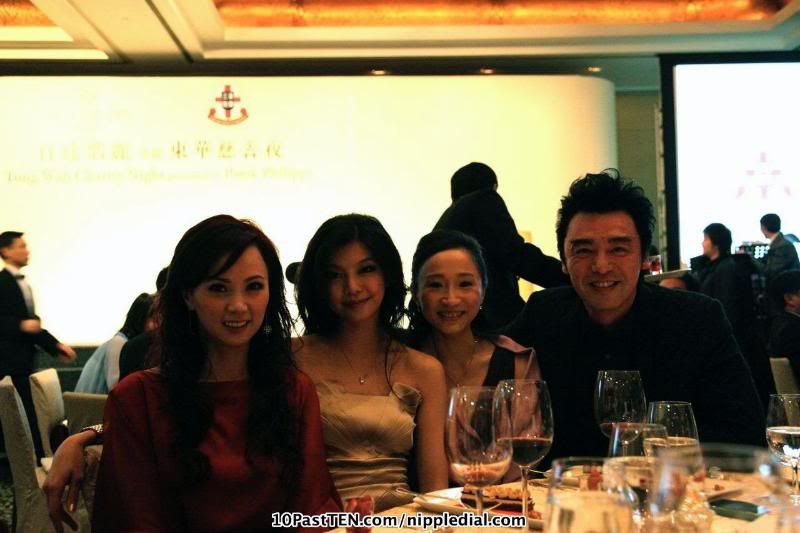 Mr. Kenny Bee!!!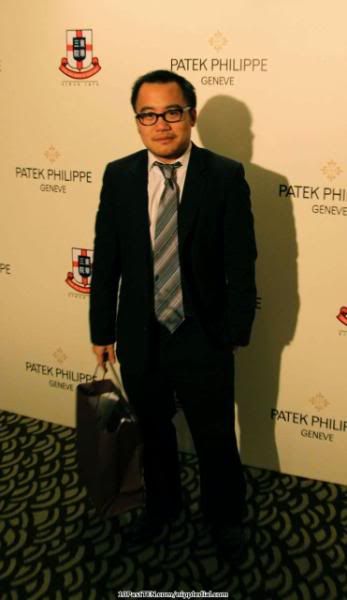 We all left with goody bags including a nice PP tie.
All in all a fantastic evening, and special thanks to my very kind and gracious hosts! With all the market chatter, it was refreshing to see passionate collectors willing to shell out some serious dosh for a very good cause.
<!tag data=mapBlob>
<!tag blob=keywords>
Respond to this post
|